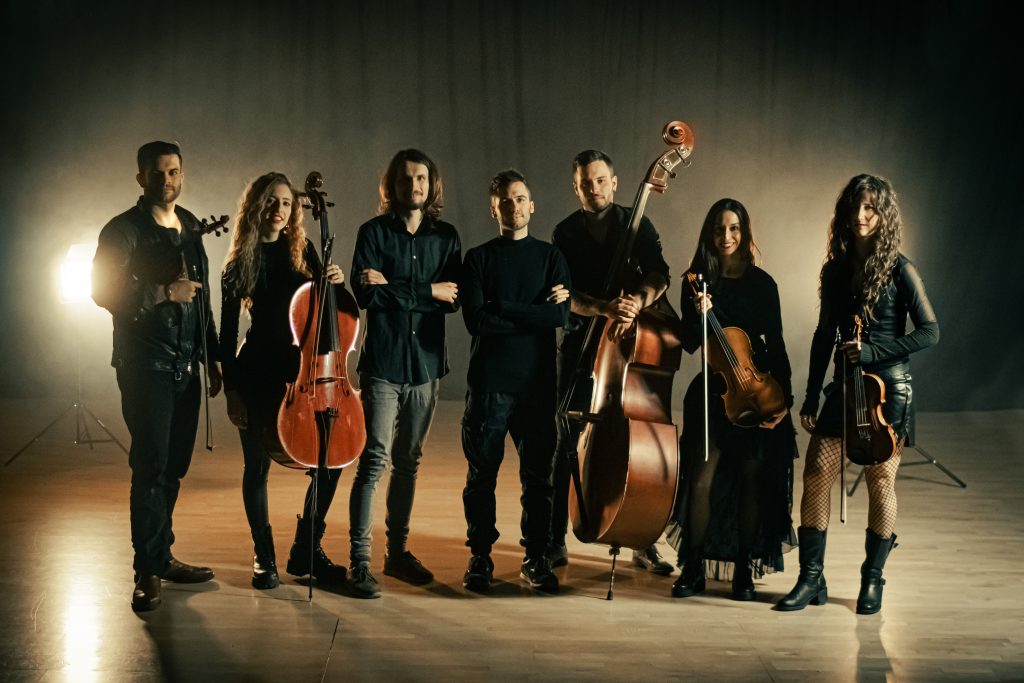 Pere Nolasc
Master in Jazz Violin, higher degree in Classical Viola and diploma in violin and viola, he finished his studies in 2012 passing through the Conservatori del Liceu, ESMUC (ES), the KONINKLIJK (NL) and complementing his training in Italy and Germany with David Dolan, Rivka Golani, Yuval Gotlivobich, Emilio Molina and the Cuarteto Casals.
His musical activity focuses on classical improvisation, jazz and ethno. He constantly collaborates with different projects in the Barcelona environment, especially the Aupa Quartet and the Barcelona Gipsy Balkan Orchestra BGKO. He has performed in hundreds of theatres, auditoriums and festivals in Europe, Asia and South America, and in some thirty countries. His concerts go from music to art-performance adapting and flowing with the repertoire and the environment for which he performs. Highlights include concerts in more than 20 cities in China, Brazil, Russia, Turkey, Serbia, Bosnia, Croatia, Albania, Greece, Poland, Germany, Italy or the Vatican.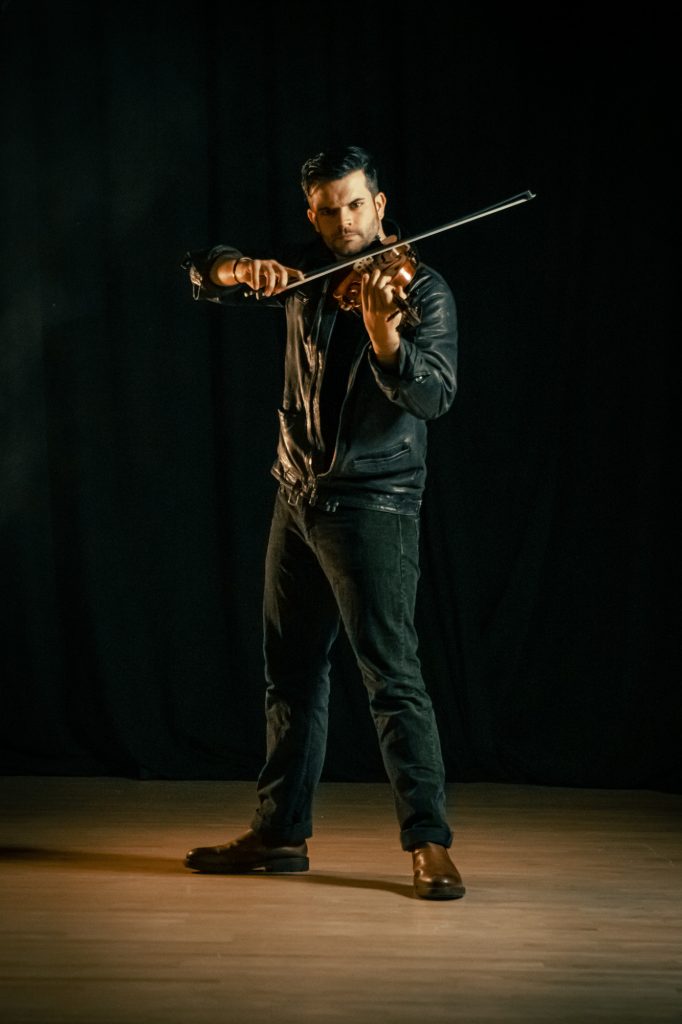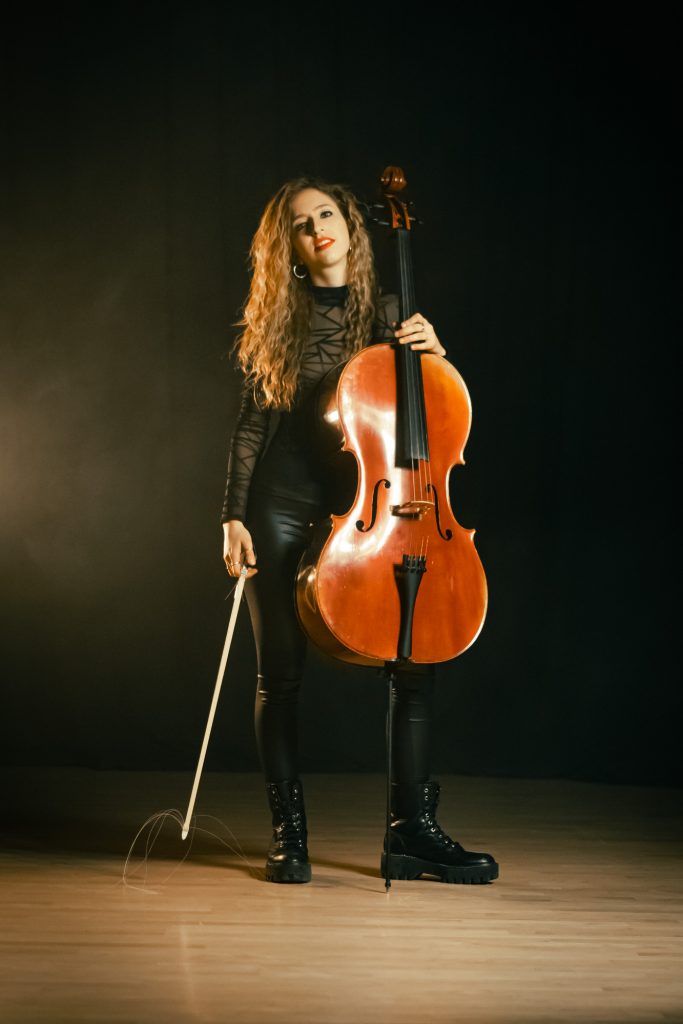 Nuria Conangla
Versatile music that moves through different styles and varied projects. She composes and sings his own songs and film music, produces, performs various instruments and has recorded for soundtracks of films released in the cinema and CDs of singers and groups recognized nationally. She has performed from operas at the Palau de la Música, symphonies at the Auditori in Barcelona, has also performed in stadiums such as the Arena in Madrid or the Reina Sofia Museum (with Music Has No Limits) and has appeared in television programs. She has been part of the musical "Bruna" with whom they have toured for 3 years. Born in La Garriga, she studied at the Municipal School of Music of the same town (cello and piano), the Granollers Conservatory and finished her higher studies at the Escola Superior de Música de Catalunya (cello performance) where she also took piano lessons. In the pedagogical field, she is also a teacher of cello, piano and harmony. She is an artist with a lot of vitality and energy who loves to transmit her passion for music.
Camil Pique
Self-taught musician. From a very young age he learned to play instruments by himself, excelling in classical guitar and piano. Finally, he moved to the United Kingdom to study modern double bass at Leeds College of Music. He is currently studying the higher degree of jazz double bass at the ESMUC. Passionate about modern music, he has become familiar with the languages of jazz, rock, pop, classical, Latin, Afro-Cuban music among others, participating in a multitude of specialized groups and instrumental ensembles.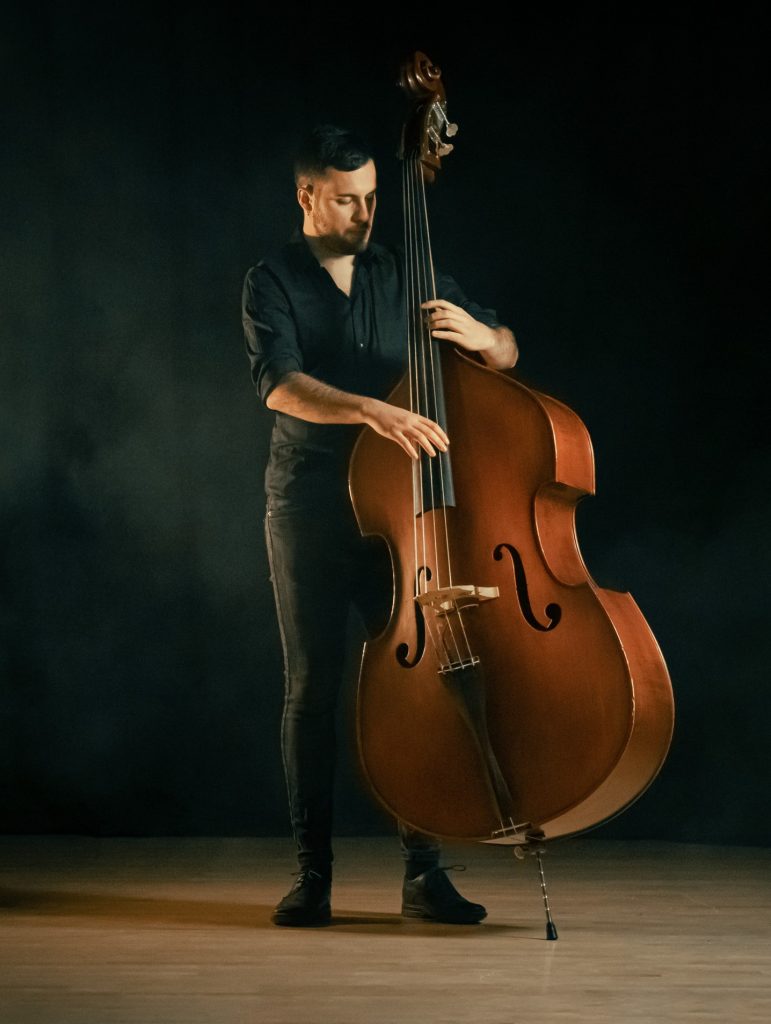 Aurora Matías
She grows up in a musical family environment and, since she was a child, she has been trained in music, dance and theater, mixing the three disciplines in different projects. She has studied viola performance at the Conservatori Superior de Música del Liceu in Barcelona, with Paul Cortese and Anna Puig, and is currently studying a master's degree in music therapy at the ESMUC. She has participated in several orchestras in Catalonia, including the JONC (National Youth Orchestra of Catalonia), the CIB (Camerata Internacional de Barcelona) and the JOP (Jove Orquestra de Ponent). Today, she also receives classes in modern music and improvisation with Marta Roma and is the promoter of her own projects such as "The Vintage Clock", a swing group of which she was a member as a singer and violist, performing at the Voll-Damm Barcelona Jazz Festival 2019. She is part of the show company "Alea Teatre", where he performs encompassing different artistic disciplines.
Mireia Puigmal
Higher degree in classical violin at ESMUC with Agustín León Ara, Abel Tomàs and Cuarteto Casals. After completing his higher education, she continues to perfect in postgraduate courses with violinists Tatevik Khachatryan and Ewa Pyrek. She has also attended master-class with Evgeny Grach, Keiko Wattaya, Aleksandar Krapovsky, Lavard Skou-Larsen among others.
Her experience with orchestra began in 2002 and includes exhaustive work in different chamber and symphonic formations, participating in concerts and recitals throughout Spain and also abroad. She is currently a member of the Orquestra de Cambra Catalana, the Orquestra de Girona and the Trio Kafka. In the modern sphere, he is composing and recording the second album of the folk metal band "Forge". In 2007 she received the state prize in the "XX Edition of the Young Researchers Contest" of the Ministry of Education of the Government of Spain for his work "La música del Silenci". She has also received second prize in the Agustí Cohí Grau Competition for young violinists in Barcelona.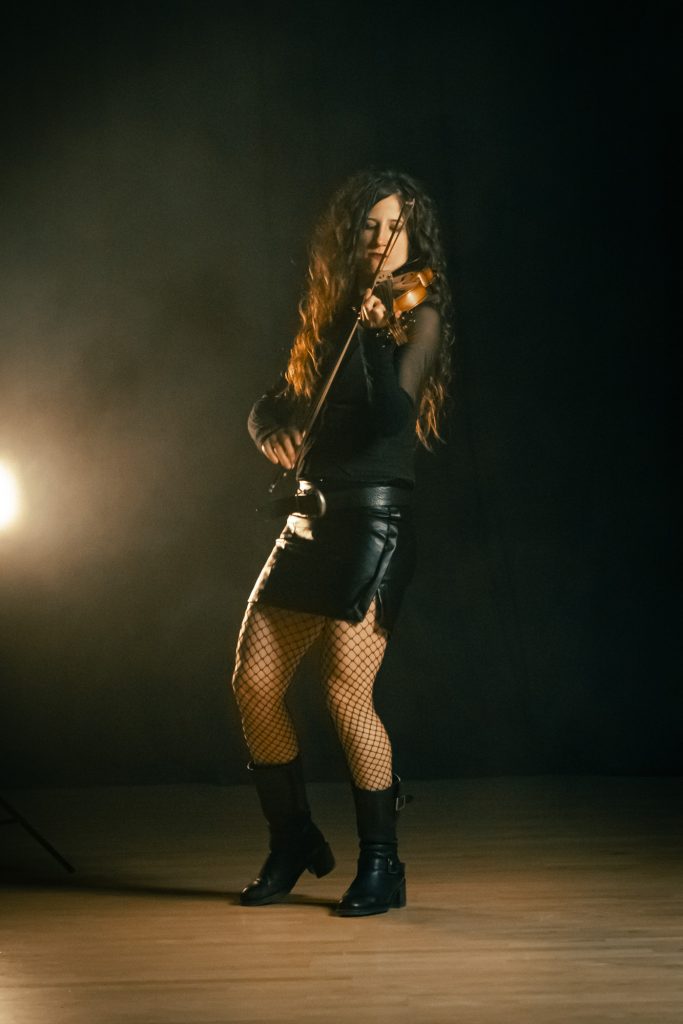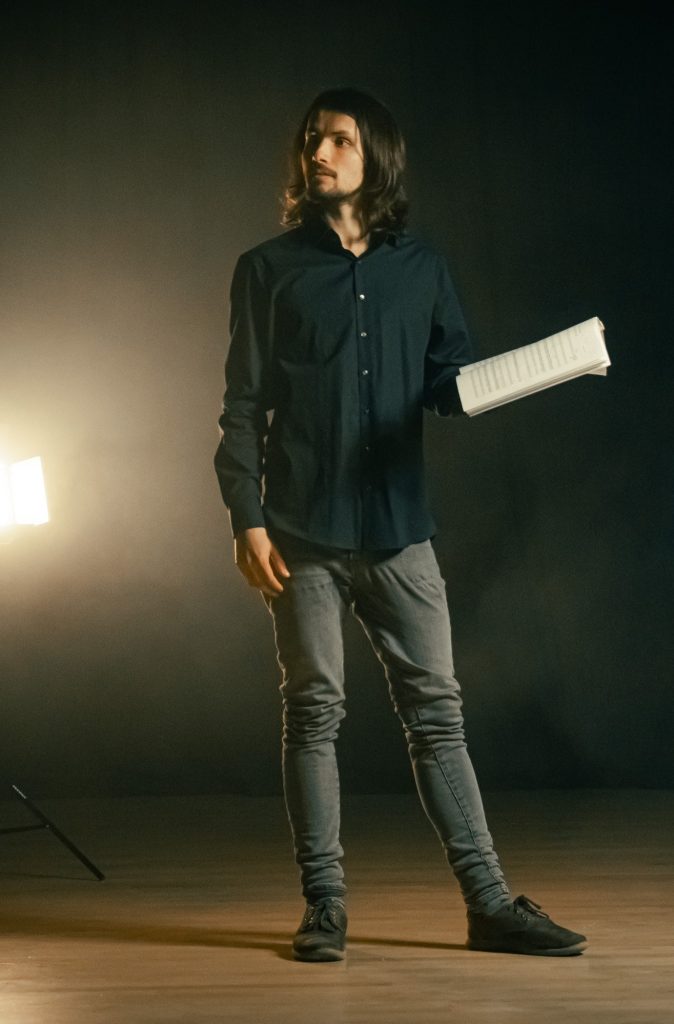 Jordi Font
He studied Composition at the Conservatori Superior de Música del Liceu with Ramon Humet and Benjamin Davies and orchestration with Benet Casablancas, finishing his studies as the first of his generation. He is also a self-taught multi-instrumentalist and member of various musical groups, for which he has made all kinds of arrangements and recordings. His music has been played in important venues in Spain such as the Palau de la Música and Razzmatazz in Barcelona and in Las Ventas and the Egaleo Theater in Madrid. But it has also been played all over the world, such as China and Brazil. As a composer and orchestrator, he has won several prizes, such as recently the III International Choral Composition Prize organized by the Orfeó Català.
Enric Verdaguer
Audiovisual Systems Engineer and Master in Sound and Music Technologies (MTG-UPF). He teaches the Higher Degree in Sound for Audiovisuals and Shows and has worked as a sound technician for live performances and studio editing and mixing. He also works as a musician (bassist) in other projects.